Video Appointments
Ballater Practice now offer NHS Near Me video appointments, powered by the Attend Anywhere system.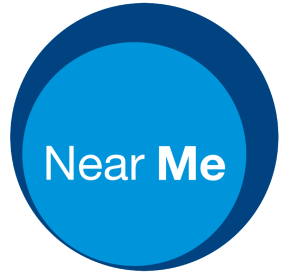 NHS Near Me Information
NHS Near Me is a video consulting service which allows patients to attend their appointment from the comfort of their own home or wherever is convenient, using their own computer, smartphone or tablet device.
To use this service you must firstly contact the surgery to book a video appointment in the usual way.
Your clinician or booking staff will be able to advise you whether a video appointment is suitable for you.
More information about NHS Near Me use in NHS Scotland and in NHS Grampian is available by clicking on the following links:
NHS Scotland Near Me information
Click here to watch a youtube video about NHS Near Me how to use Near Me
Attend my appointment or make a test call
If you are ready to attend your video appointment, or you want to make a test call before your appointment is due, click the start video call button below (please ensure you are using Google Chrome  on a Windows or Android device, or Safari on Apple devices). If you make a test call this tests your device, connection, speaker and camera, it does not make a call.


Attending an NHS Near Me Appointment
For Technical Requirements to run an NHS Near Me video call click here Technical Requirements
For Troubleshooting tips if you experience difficulties using NHS Near Me click here Troubleshooting tips

Appointments - Corona Virus Update

In line with many other GP surgeries, due to coronavirus, we have been making changes to how we operate at the Ballater Clinic. We are trying to keep our patients and staff as safe as possible and so are aiming to reduce the number of patients attending the Clinic.
If you have developed any symptoms suggestive of coronavirus in the past 7 days (new continuous cough and / or a fever) please follow the government guidance to stay at home for 7 days from the start of your symptoms even if your symptoms are mild.
You need only contact us (or NHS 24 on 111 out of hours) if your symptoms are severe or you have shortness of breath, if you worsen during home isolation or if you have not improved after 7 days.
Please visit https://www.nhsinform.scot/coronavirus for further details.


We know that often patients will present to the reception to try to book an appointment but we ask that you do not do this as appointments will not be issued this way. Instead please telephone us, and our triage team will phone you back.
We are aiming to deal with as much as possible over the phone. In the near future we will be offering video consultations. There will of course be times when patients may need to be seen and we will organise this safely if needed.
If you have a pre booked appointment coming up, you may have already been contacted to change this to a phone appointment if possible. We might not have been able to call you as for some patients we don't hold an up to date phone number. If this is the case, we would ask you to please call us with your phone number so we can make a plan. If you are due to come in however, we would kindly ask that if you have possible coronavirus symptoms you don't come in and instead phone us to discuss things.

We would like to thank all our patients for their understanding and help with keeping us all as safe as possible during this difficult time.
Site Map
|
Contact Us